The Championship round is officially over and the winner is revealed! Before we find out who it is, I'd like to thank you all for participating and I hope you enjoyed finding the 2016 Disney March Madness Champion! I think the winner is definitely worthy of joining the ranks of Queen Elsa and Stitch as the third champion! There were so many good characters this year, but in the end there can only be one winner and she is…
RAPUNZEL FROM TANGLED!!!
One of the newest to join the ranks of Disney princesses, Rapunzel was quickly accepted into their ranks for her spunk and pleasant character. She is caring, but also brave. She even beat her lover, Flynn Rider, to get the win and defeated many high rated characters from the last two years. All this to say that she definitely is a fan favorite and deserves this honor.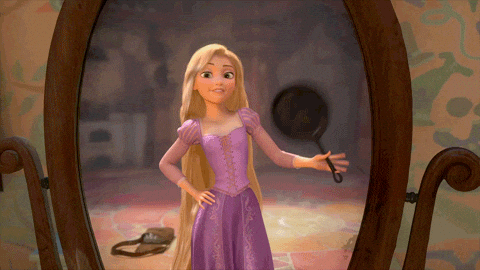 Again, thank you all so much for joining us in this year's Disney March Madness. Also, I have a special announcement coming tomorrow about Invasion of Disney and these Disney elimination games, so if you have not joined the mailing list before, do so below to keep up with the details! Have a magical day!
Wanna be notified with results?  Fill in the information below: